A Legacy in Commercial Tent Manufacturing & Design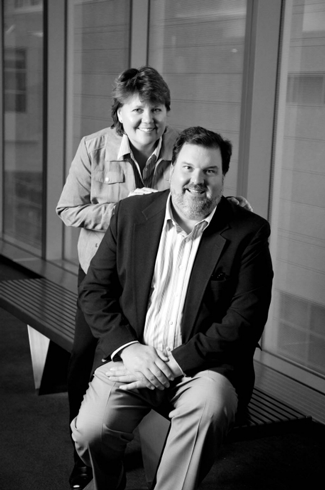 Modest Beginnings
Fred's Tents opened its doors over 30 years ago, after Fred Tracy became successful in making tents for himself and other craftsmen selling their art at craft fairs. Fred started his professional career as a potter, and sitting in the hot sun was not good for his pottery or for him. As a true entrepreneur, making his own tent was just the beginning.
Fast-forward 30 years, and Fred's Tents has found themselves a staple in the tent industry. Over the years Fred's growth has enabled them to move from the garage where they started, to a larger facility in Stillwater in 1990, to their current 87,000 square foot location in Waterford NY.
Entrepreneurial Spirit
Fred's Tents and Canopies found their success thanks to the ingenuity of their owners Fred and Linda Tracy. Fred's found a place in the market making niche products that helped their customers meet their unique needs. Not only did Fred's manufacture custom items, they studied their craft and identified room for improvement on standard products.
The creative spark in Fred allowed him to identify everyday products that could be manufactured in a more stream-lined approach. Fred helped to change the face of window walls as the industry knows it. He worked with vinyl manufacturers to encapsulate the gridlines like a traditional window to prevent the gridlines from rubbing off during cleaning or storage. In addition, Fred identified a need for wood finished aluminum center poles. While often times the end user loves a wooden pole, sometimes it isn't always feasible. Fred developed a way to finish aluminum, with a desired look.
When the sailcloth was first introduced into the market place, it was a one-piece top. Understanding the market, Fred's was the first to launch their sectional sailcloth, the Stillwater. Since their launch of the Stillwater, Fred has found a true love of the sailcloth tent, proudly boasting the largest sailcloth offering, from a Stillwater Frame Tent, to the Stillwater Pole Tent, topping it with a Stillwater Structure.
Quest for Quality
While identifying Fred's Tents place in the market, one thing was for sure, quality was of utmost importance. While he could have simply found a place making standard product, he invested his focus on making standard products, better. This was an on going quest as we moved forward. Questioning everything from the placement of sidewall rope, to the measurement of a valance, never afraid to ask, what can we do better?
The quest for quality also extends to a workplace environment. Moving to the larger facility was not without its challenges. Layout is important for creating an efficient workflow for the employees. Taking suggestions, and re-evaluating is a never-ending task at Fred's. Improvements to the facility are of key importance to make sure the workplace environment is conducive to quality work.
What Our Clients Are Saying
Fred's Tents
I have used Fred's Tents for projects and their response time is swift. They are great to work with in the planning stages to make sure we are getting exactly what we need with our tent; in our case we needed special customization… the tents we ordered have proven to be easy to assemble. Our crews on the road like the ease of setting the clear span frame up and we like the solution of weights when staking isn't allowed. From our ideas/design to their structural drawings and final build, our clients end up with exactly what they want. Easy to set up lathe exhibit spaces on the go that are easy to transport.
Dan Paulsrud, Production Manager, GMR Marketing